Server-multiclient system
The structure and applications of

are based on an MS SQL relational database system.

can be consulted through most popular browsers, and is compatible with various platforms and operating systems.
These characteristics make

highly versatile and simultaneously accessible to a large number of users/workstations via intranets, VPNs or the Internet.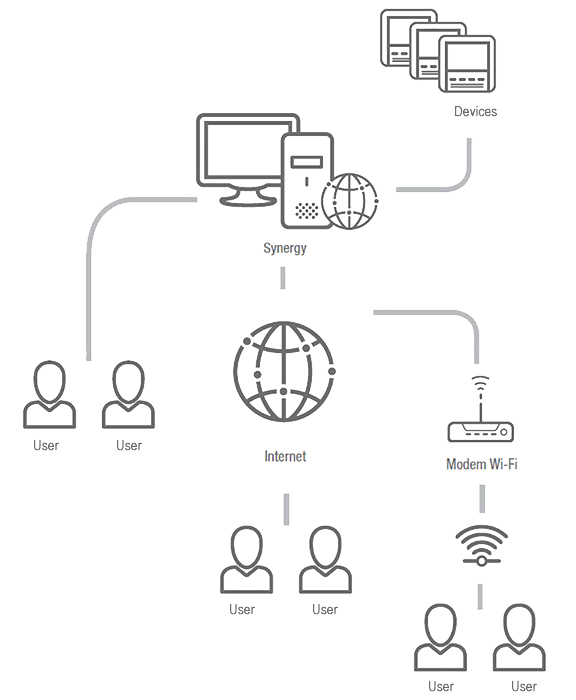 System requirements
Supported operating systems

Windows 7

Windows 8.1

Windows 10

Windows 2008 R2

Windows 2012 R2

Windows server 2008

Windows server 2012
Supported browsers

MS IExplorer 9 (or later)

Google Chrome 36 (or later)

Mozilla FireFox 26 (or later)
PC/Server hardware requirements

CPU dual core, 2GHz

RAM 4GB

Hard disk 60GB (disk size depends on the volume of data to be stored)

SVGA 1024×768, colore 16bit

RJ45 LAN ethernet card

Communication ports of an adequate type and number: Ethernet, RS485 serial, RS232 serial or modem.
N.B.: for more details please refer to Synergy installation manual