Monitoring and energy saving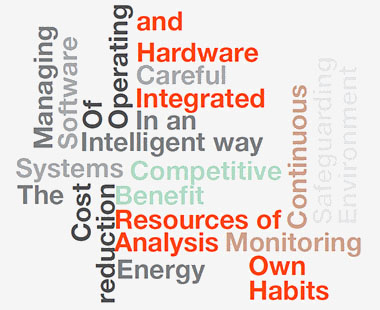 In the manufacturing and service industries, Energy Management is an issue of strategic importance.
Effective Energy Management is based on thorough analysis of consumption to define measures and investments capable of significantly reducing costs.
This requires a systematic approach involving all levels of the organisation. The standard that provides the necessary framework is EN ISO 50001 "Energy management systems – requirements with guidance for use". This standard also integrates effectively with the ISO 9001 quality and ISO 14001 environmental management systems.
The LOVATO Electric solution
For energy monitoring and energy saving, LOVATO Electric offers an integrated global solution, composed of:
hardware devices for energy measurement and control (power analyzers, multimeters, energy meters, variable speed drives, soft starters, automatic power factor controllers, gateway data loggers, etc.)

integrated web server or software both in On Promises version and in Cloud subscriptions service to continuously monitor energy vectors via the Web.
Integrated hardware and software system for full-time monitoring, based on continuous control systems energy health checkups state.