Monitoring and energy saving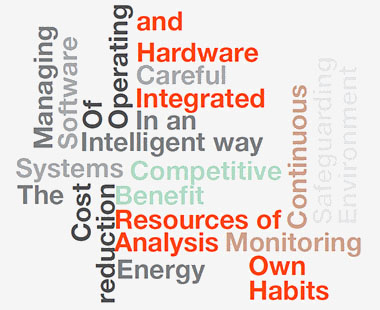 Efficient energy management is essential to industry and it is a way to reduce costs and respect environmental sustainability, as demanded by management standard UNI CEI EN ISO 50001 and technical standard UNI CEI EN 16247-1/2/3/4:2012, which determine how companies should monitor their energy consumption in order to improve energy performance.
The LOVATO Electric solution.
For monitoring and saving energy, LOVATO Electric provides the principal actors in the industry – energy management experts (EME), energy service companies (ESCo), energy managers, technical studios and maintenance companies with:
hardware solutions (multimeters, energy counters, drives, power factor correction systems, etc.)
SCADA software solutions, including the , version, to monitor energy supplies like electricity, water, gas and air in a simple and economical manner
Integrated hardware / software solutions for full-time monitoring, based on continuous energy health checkups.