The smart management of energy resources is a major competitive advantage for any modern company, as it not only permits significant savings in operating costs but also improves environmental protection.
Smart Energy Management requires the thorough analysis of consumption habits and the implementation of one-off and progressive actions to derive significant savings from targeted investments.
One essential aspect of this process is the continuous monitoring of consumption and the analysis of consumption data. This must be achieved using combined and integrated software and hardware systems tailored to meet the needs of the Energy Manager. Such results are essential to the obligatory energy audits, envisaged by Italian Legislative Decree 102/2014 on large and energy-consuming companies, and they also facilitate the collection of the operating and consumption data that energy service managers (ESMs) need to compile documentation to access white certificates (analysis and consumption forms especially).
Using no more energy than necessary
In order to use no more energy than is strictly necessary, it is important to modulate the speed of motors under highly variable load conditions; check and maintain power transmission systems to reduce losses; use only high efficiency motors and lights; ensure that motors are correctly sized for all applications (reduction of active energy).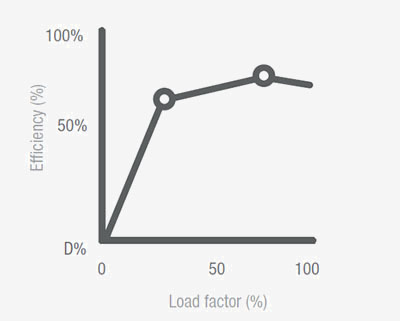 To flatten off the demand for energy, the first thing to do is identify what loads can be controlled in order to eliminate consumption peaks and the unnecessary costs associated with them (this reduces costs for available/used power calculated over a maximum average of 15 minutes, measured monthly or at other periods). Loads can also be transferred to less expensive time bands.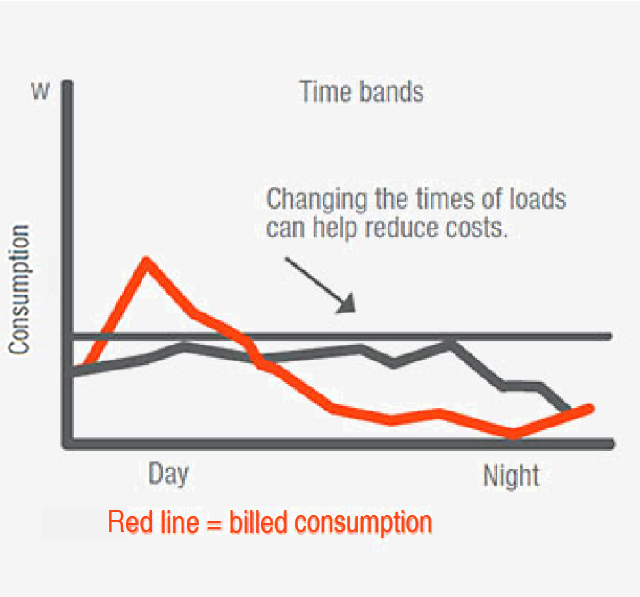 Energy companies apply higher rates to users who operate at power factors under predefined levels (excess reactive energy costs). Low power factors are the result of inductive loads and/or harmonic distortion and demand specific remedies, usually in the form of power factor correction.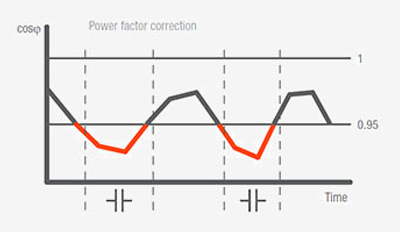 Identifying mains supply disturbances
Another important step is the identification of disturbances in the mains supply that might compromise production (energy quality according to EN 50160).
Voltage dips, voltage fluctuation and harmonics can cause delicate equipments to fail and halt the production process.
It is therefore important to understand the conditions under which disturbances occur.
WAVE FORM ANALYSERS
WAVEFORM No. 1 L1 of 28/01/21, 11:54:53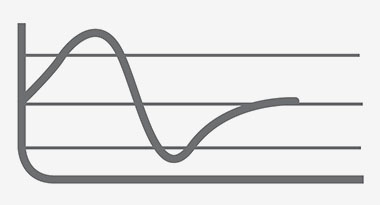 ENERGY QUALITY COUNTERS
OFFICES LOG FOR WEEK 4 – 2021
| | |
| --- | --- |
| DIPS | 5 |
| SWELLS | 1 |
| POWER DROPOUTS | 8 |
| POWER DROPOUTS > 180s | 6 |
| VOLTAGE OUT OF RANGE | 1 |
| FREQUENCY OUT OF RANGE | 0 |