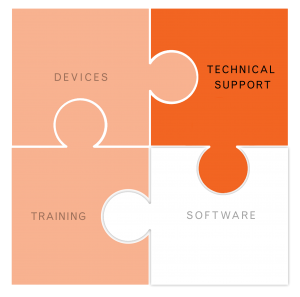 With the aim to provide the customer with a turn-key monitoring system, LOVATO Electric offers a qualified technical support service that carries out the commissioning of the

system.
Following the customer needs and requests, the service can be customized and adjust while defining the economic offer.
Order code
Description
Details
Ordering method
Technical support.
SYN1 SCS00
Technical support for SYNERGY
Technical support according to customer requirement
Cost per hour
SYN1 SCSDRV
Third Party products driver development
Development of the driver for the communication between Third Party products and SYNERGY for a maximum number of 5 measurements.
Cost per each driver
Please contact our sales organization for any inquiry regarding quotations and purchase of the LOVATO Electric Technical Support.