Engine and generator controllers – RGK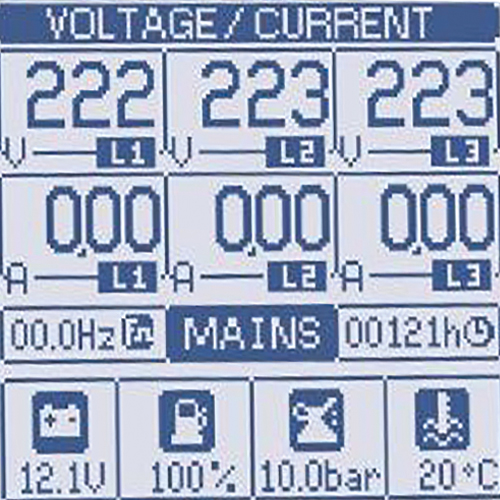 For use with generating sets (alternative energy sources used in the event of a power cut) LOVATO Electric has created the RGK product range for protection and control of the generator. In particular:
generating set functioning, standby, off state and test

warnings and alarms

event recording

reading of mains, generating set and motor process parameters (voltage, current, power, pressures, temperatures, levels, hours of functioning, maintenance and startups)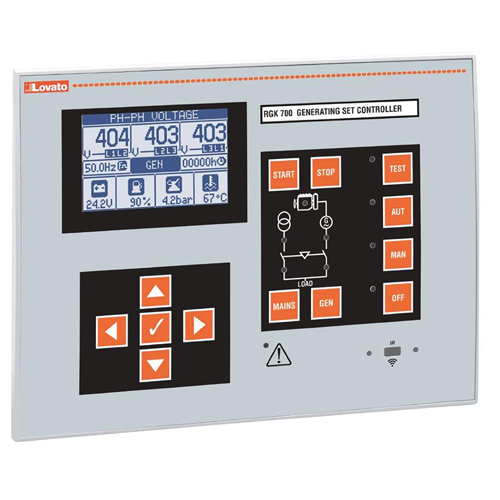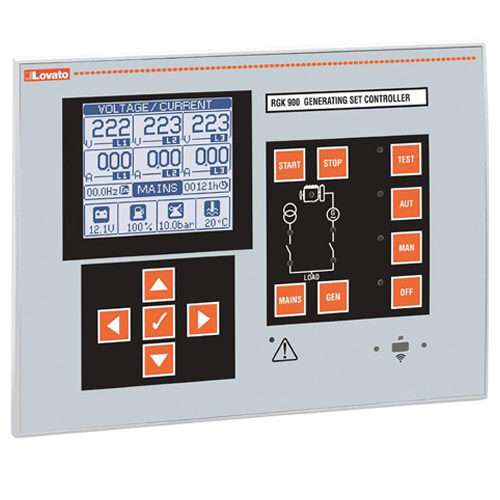 SYNERGY is an ideal platform for remote monitoring set operation. Display of all genset controller measurements all on one page gives an immediate overview of the system and allows users to intervene rapidly in the event of a malfunction.
Highly flexible SYNERGY software also lets users create customised pages and synoptics duplicating the functions of the main control keys on RGK controllers.
Notes
1 Automatic startup (AMF)
2 Stand-alone (SA)