Automatic transfer switch controllers – ATL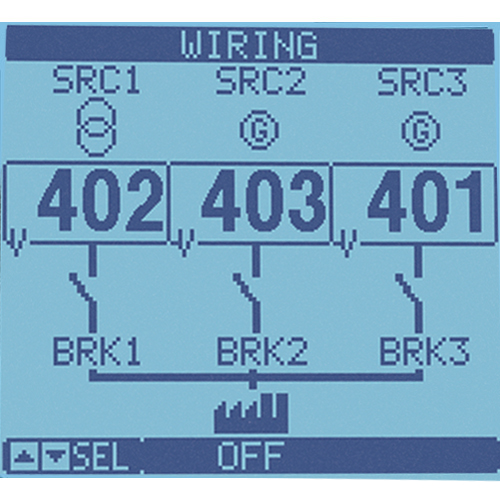 To guarantee the quality and continuity of electrical power supply, it is essential to install a backup generating set with an automatic start system in the event of mains failure with automatic switches to transfer loads from the mains to the generating set and then reconnect them to the mains supply as soon as the problem is resolved.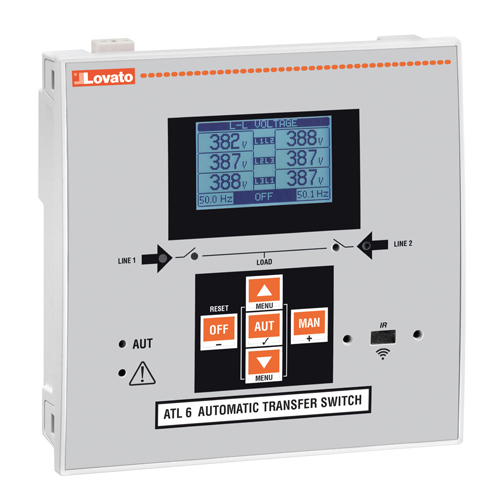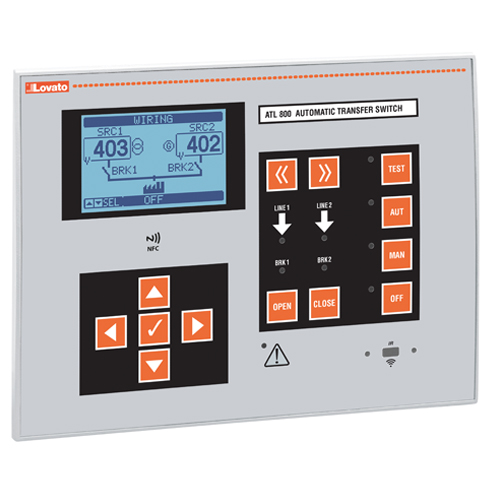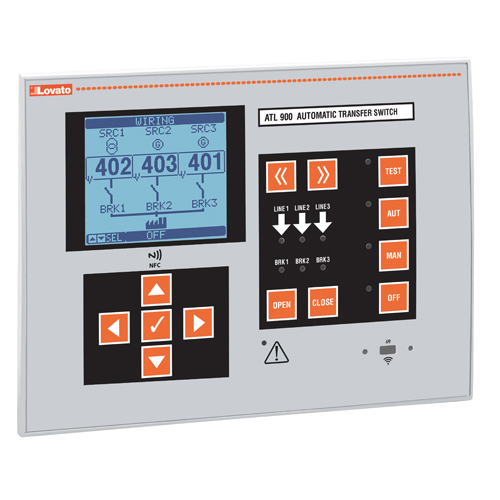 ATL900
Management of 3 energy sources and 2 tie breakers (5 control devices)

Dual AC/DC supply

3 expansion slots for EXP… modules

Direct monitoring of the load's power demand via 4 current inputs (3 phases + neutral) for an optimised switching strategy

Integrated RS485

Switching option with closed transition.
SYNERGY can also be integrated with ATL800 and ATL900 automatic transfer switches (through the integrated RS485 communication port) and with ATL610 switches (via EXP… Series expansion modules).
LOVATO Electric automatic transfer switches permit the remote management and control of even complex systems thanks to a large number of configuration options and excellent flexibility in the setting of thresholds, controls, delays and alarms.
Additional control logics can be implemented thanks to the PLC integrated in models ATL800 and ATL900.