Automatic power factor controllers – DCR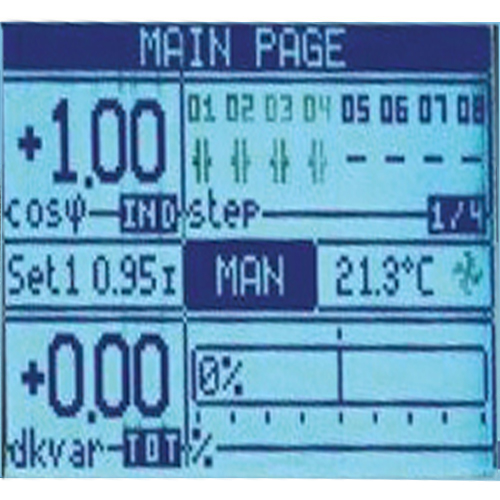 Reducing the absorption of reactive energy from the mains delivers immediate cost savings, reduces losses from dissipation along power lines and also slows down the ageing of the power lines themselves.
Most Authorities for Electricity impose strict limits for reactive energy. They also impose penalties for failing to respect requirements and even permits the suspension of supply.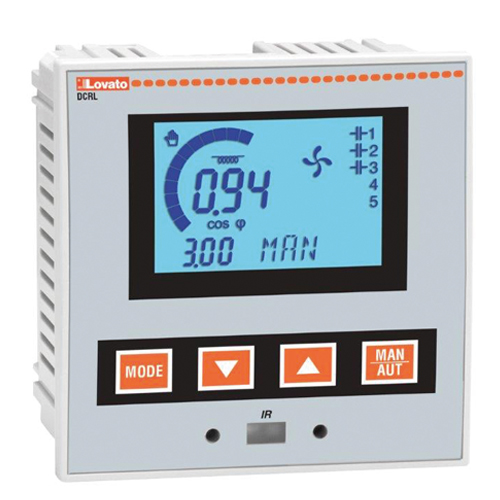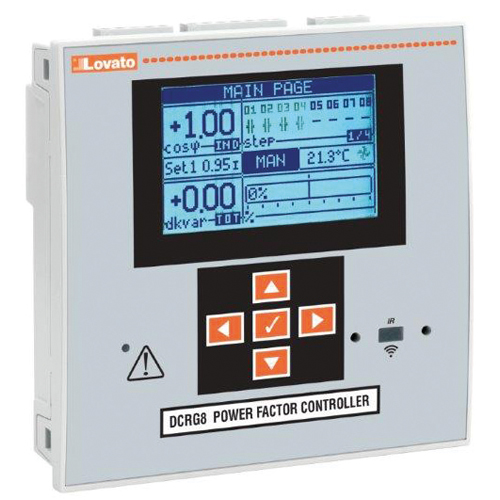 SERIE DCRG
8 steps (144x144mm container), expandable to max 32

Expandable with 3 slots for EXP… modules to add communication, GSM/GPRS, Profibus ports

Backlit graphic display (128×80 pixels)

Voltage, current, power, energy and voltage and current harmonic measurements up to the 30th order

Event logging

Suitable for dynamic power factor correction, and the power factor correction of single phases in three phase systems

DCRG8IND: version for capacitive reactive power factor correction.
Power factor correction systems are essential in industrial applications using solar power, where the absorbed reactive power remain constant, while the absorbed active power drops when it is supplied by the solar source. Under such conditions, power factor correction systems help to maximise return on investment.
Remote supervision of power factor correction panels using DCR series automatic power factor controllers connected to SYNERGY via EXP… communication modules, makes it possible to verify system state in real time, optimise the planning of system maintenance, and verify residual capacitor power and the number of connections made by the switches.